Cardiff is a new city to me; Wales is a new country to me. I am not sure how I managed to make it to 26 years without a visit to one of the countries closest to me, especially as I have been to both Scotland and England numerous times.
I visited Cardiff to attend Traverse travel blogging conference.  Included in the ticket price were 'Sunday Experiences' ranging from white water rafting to a day in the mountains.
I knew my time was tight (thanks to irregular flight services to Ireland) and I wanted to fit in a visit to Cardiff Castle, so I chose 'Cardiff on Foot'; a walking tour around the city centre.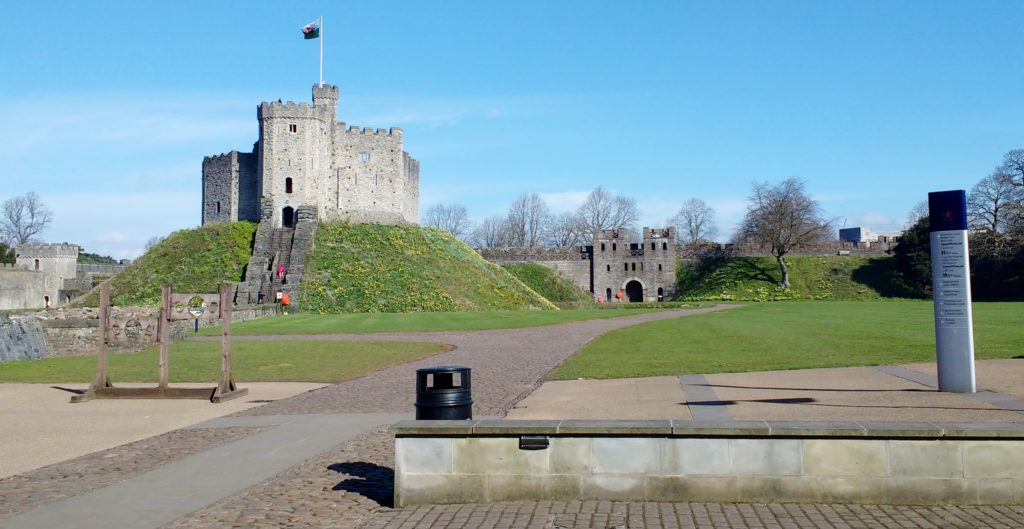 The tour is led by a local man, Nigel who has a vast knowledge of all things Welsh and historical. The tour lasts two hours and covers around 2.5km.
Cardiff on Foot rather aptly begins outside the gates of Cardiff Castle. Nigel begins by giving a brief history of the fort and the Bute family who made it what it is today.
We then wander through the shopping district through some of the six Victorian shopping arcades. Many cities replaced old arcades with shopping centres but Cardiff has kept them as they were. They are also strict about the businesses allowed to set up shop there (small and local only), which keeps with the theme. They are stunning.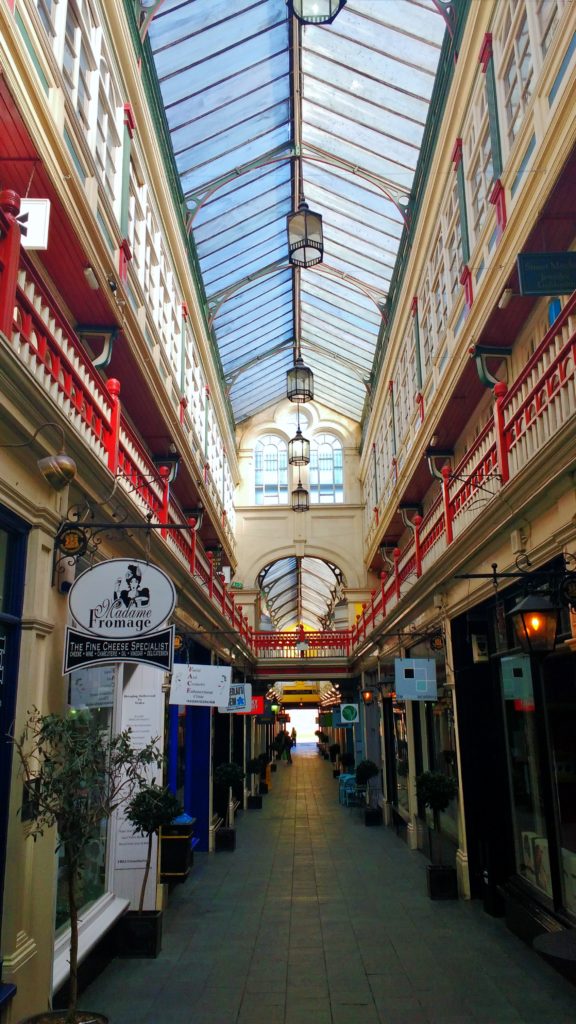 Next on the list was the Principality Stadium. If I'm being honest, I thought this was newly built when it is actually the replacement name for the Millennium Stadium. It was impressive to see a stadium that size in the city centre; something that is not the norm.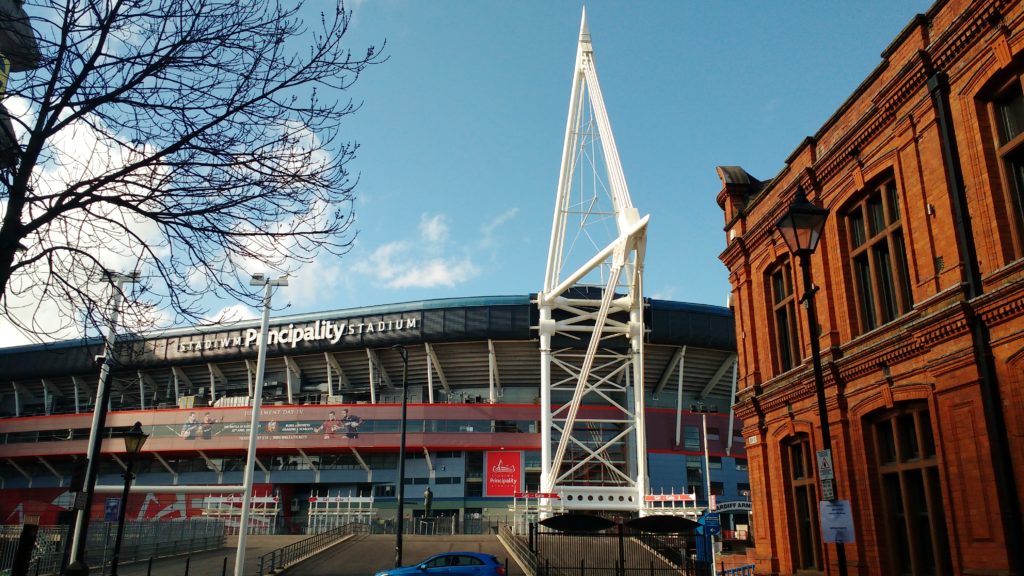 There was some interesting street art to be found on Womansby Street.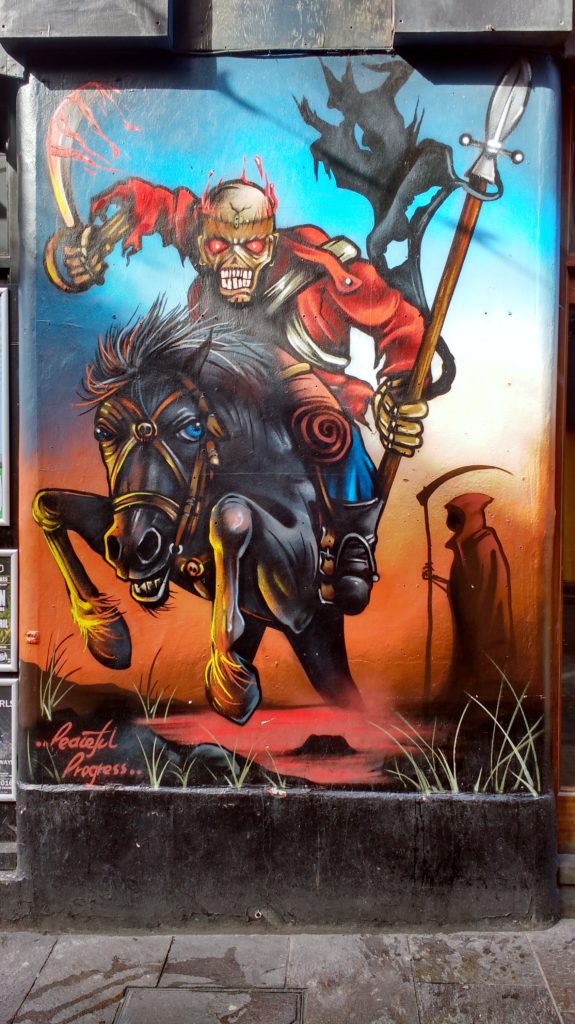 Next stop was Bute Park, gifted to the people of Cardiff by the Fifth Marques in 1947. The park is one of the largest in the UK running along the River Taff. It is here that you can take the river ferry to Cardiff Bay.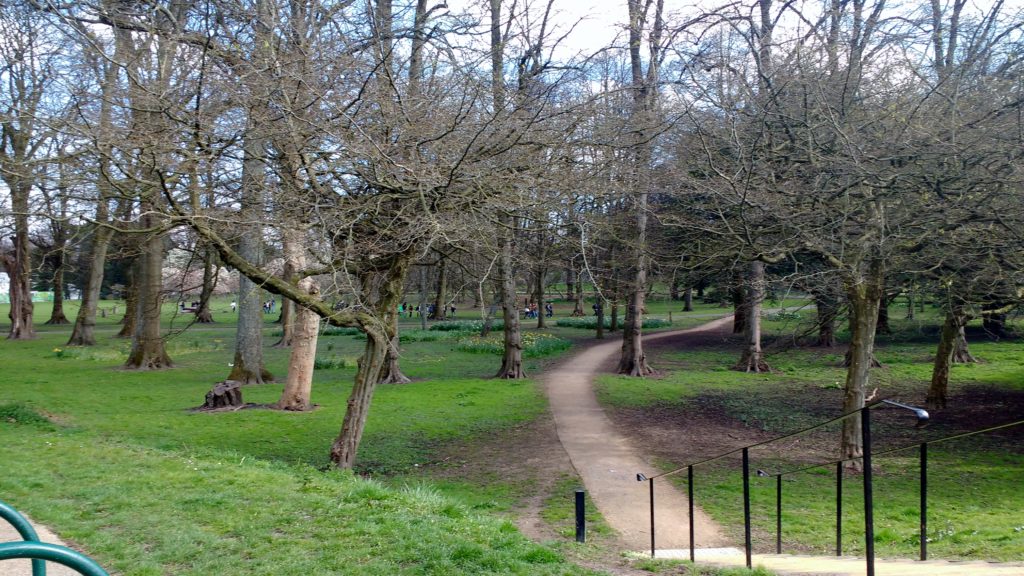 To conclude our tour, we walked around the civic sector. This includes the City (and also County) Hall, many university buildings and most interestingly numerous war memorials.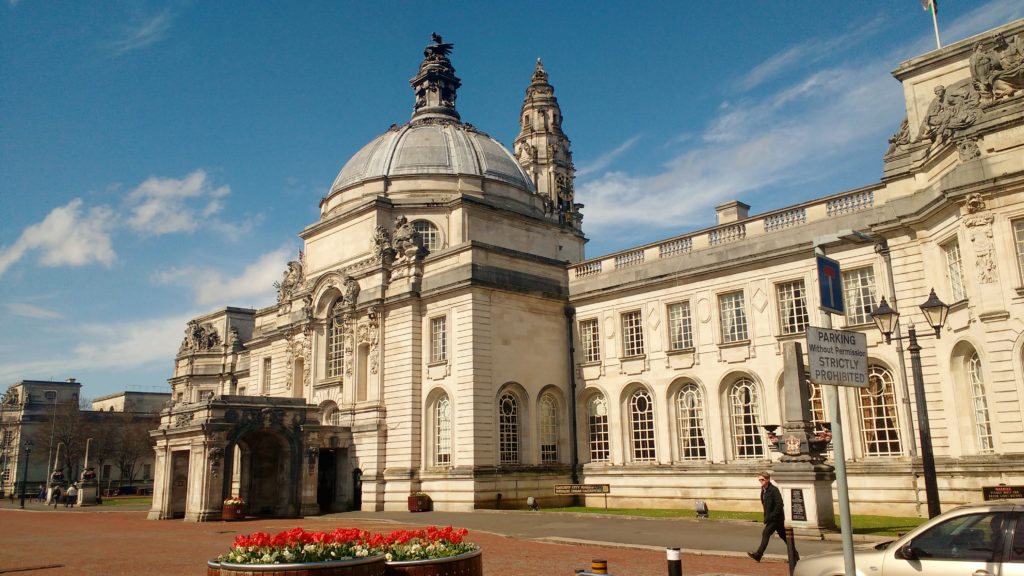 The National War Memorial was erected after World War I and paid in full by residents who wanted to pay their respects.
Interestingly, there is also a memorial to some men of Cardiff who went to fight in the Spanish Civil War (most lost their lives). Last year a contingent from Spain flew over to remember these people.
The tour concluded at Cardiff City Hall but Nigel walked with the group as we made our way into the centre of town. Nigel is friendly and full of knowledge. There wasn't a question he was asked that he wasn't able to provide a detailed answer to.
If your time in Cardiff is limited and you want to see as much of it as possible and learn the history with many interesting facts, Cardiff on Foot is an option to consider.
Have you been to Cardiff before? What did you enjoy most?