Will Grigg's on fire; your defence is terrified.
Green and white army. Green and white army.
Everywhere we go…
If you haven't heard these chants (especially the first one) then you have definitely been off the grid recently.  The words of these songs and others amounted to 75% of my speech for the time I was in France at the Euros.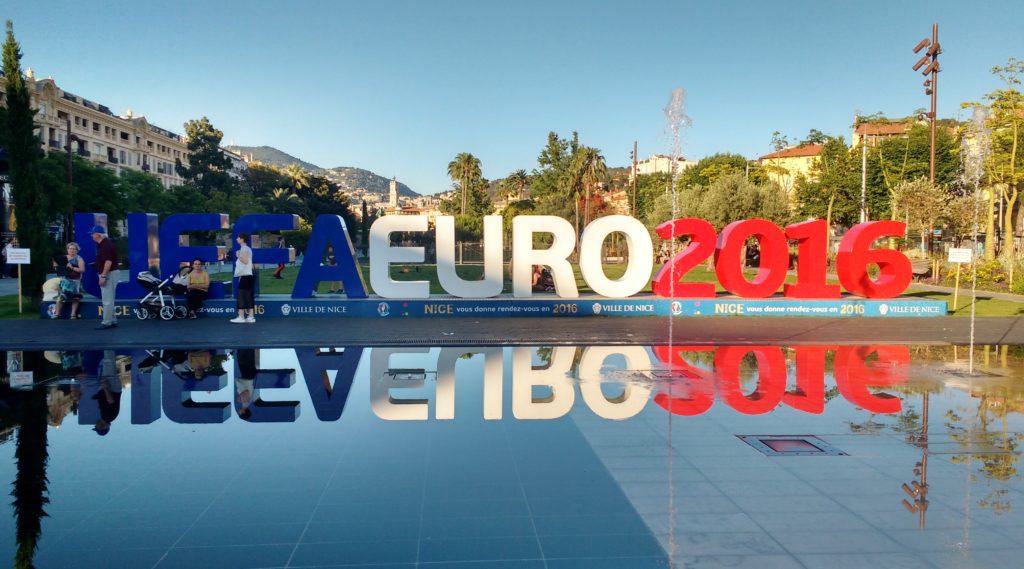 Ok, maybe that's not statistically accurate but it may not have been far off it.
In a nutshell, my time spent in France with thousands of like-minded folk was some of the best times in my life. My Mum said she hadn't seen me as genuinely happy for a long time.
In the lead up to the trip, I didn't feel like that at all. Anxiety was sky high. I knew I had tickets to each Northern Ireland match since February, but I didn't book anything until the day before I went.  I wasn't sure I wanted to go. I wasn't meant to go alone but it ended up that way. Usually, I'm not an anxious solo traveller but circumstances meant, this time, I wasn't the 'so laid back you'd be horizontal Sarah' I usually am when I travel.
Anyway, I shouldn't have worried.
I spent time in four areas of France: Nice, Lyon, Serris (Disneyland) and Paris. Each stop on my tour brought laughs, new friends and my voice would get croakier as the days passed.
Nice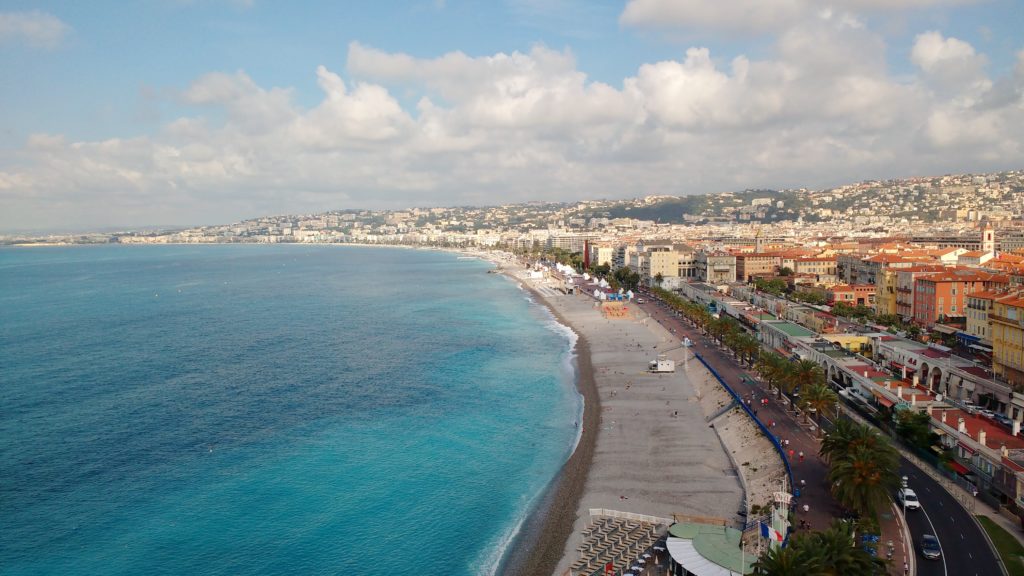 Nice isn't the worst spot to start a football campaign. Beaches, the sun and a quaint old town to mention a few reasons to visit the city. For the first time in over a year, I booked myself into a hostel. This time, I went for a girls only room.
My reason for this was to avoid other football fans (thinking there wouldn't be girls over for the football) being loud when I want my beauty sleep. I now recommend going girls only; I was with the loveliest and kindest girls going.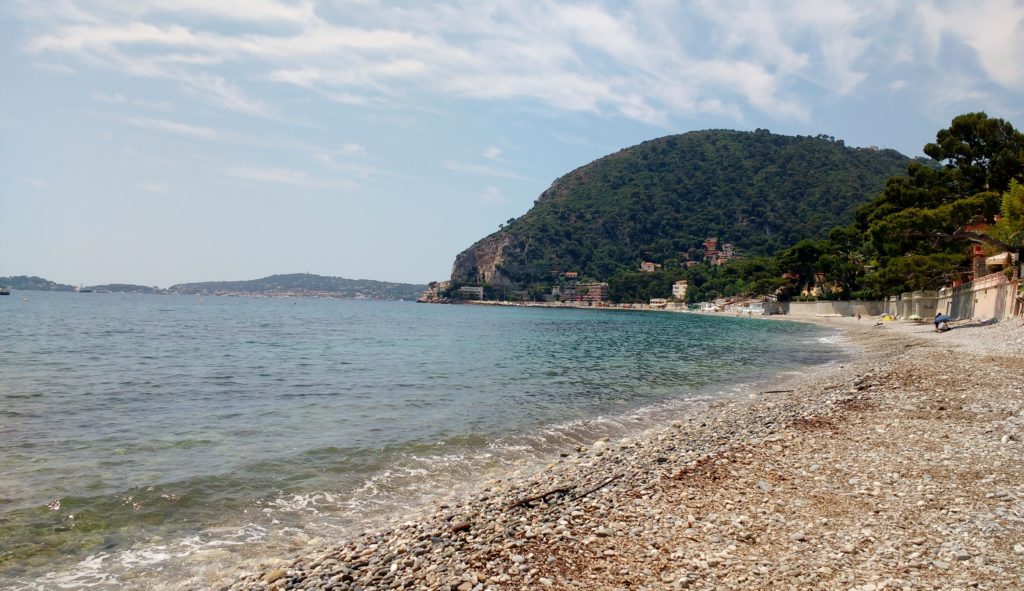 Together we hopped on the train and visited places like Cannes and Eze. We explored through streets that generally led to a beach before "getting our tan on". I especially loved our evening in the old town where tucked into some local cuisine.
The football didn't go our way in Nice. I was disappointed with our performance but it didn't mean I didn't have high hopes for match two.
Lyon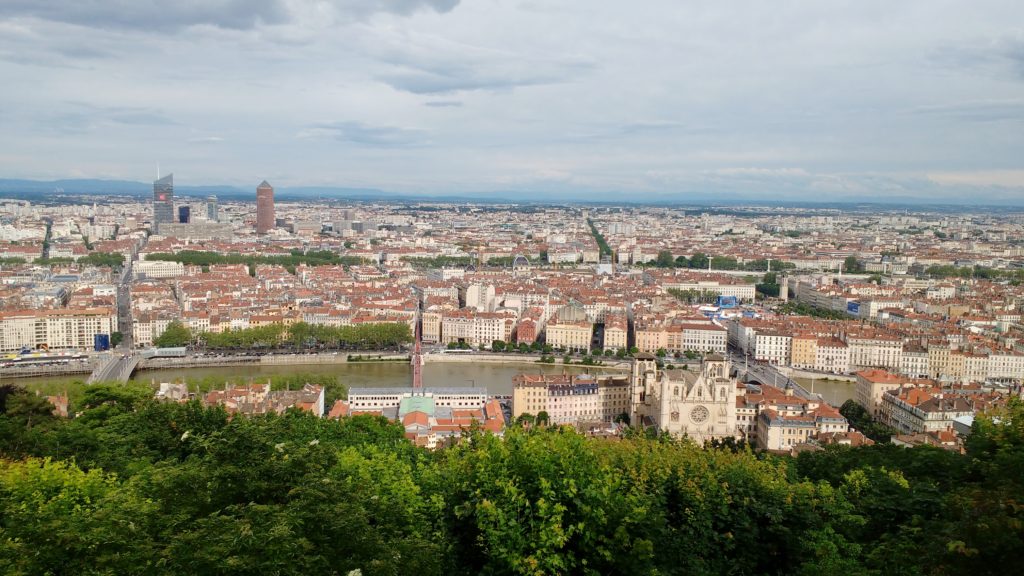 I booked two nights in Lyon because I didn't really expect much from France's second city. In hindsight, I wish I spent more time there, but I will have to go back to make up for it.
I started off my Lyon adventures by seeing a church (later I discovered it was La Basilique Notre-Dame de Fourviere) on top on the highest hill and I decided I would walk to the peak with the person I shared a lift from Nice along with all our backpacks.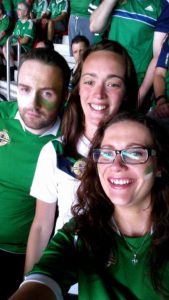 The football favoured the green and white army thanks to goals from Gareth McAuley and Niall McGinn. I was naughty at this match; I didn't sit in my designated seat, instead choosing to bombard some people I met around two hours previously.
Don't worry. It all ended well. I even went to the wedding of one of them when I arrived back in Northern Ireland.
Serris
Serris? Where? I hadn't heard of Serris before my late planning of this trip but this is the town that is home to Disneyland Paris. Disneyland is 40km outside of Paris and to maximise my time in Disney, I stayed locally (next door to a patisserie…).
Day one of Disney was blighted by aching flu that had me in bed before six. This made me more determined to make the most of my second day. I don't want to give all my secrets away, but I did go on Space Mountain 19 times.
As always, I bumped into fellow Northern Ireland fans and I found myself at the night time light show belting out 'Let it go' with them.
Paris
I arrived in Paris on a day the weather didn't want to behave. I don't believe I properly saw the sun anytime I was in the city sadly. I was staying close to the Eiffel  Tower (and the Fanzone) which was great for getting to where I needed to be.
On match day I met up with my friend Tommy and we made our way to the ground. This time, I spent my match time with some lovely Scottish folk who adopted Northern Ireland as their nation for the tournament.
We may have lost to the world champions but we had a lot to be proud of. We didn't want to leave the ground and I heard another fan say we sang about Will Grigg 73 times.
Side note: I'd been craving a 'dirty muck truck burger' the full duration of my trip. I got that at the Parc des Princes in Paris… and the horrific bout of food poisoning that came with it.
I'd love to say thanks to everyone I met along the way, and another thank you to the Scottish guys (check out their band page here) who let me use a spare Eurostar ticket they had.
I was treated so kindly by all the people I met in France. I met so many people I would not have had the pleasure of singing Will Grigg with had I not travelled solo. I also know I won't lose contact with these folk; we're all part of the same army and we're guaranteed to bump into each other again… in Russia 2018.