French Village has been a south Belfast staple since the early 1980s. It started off as a bakery in Stranmillis before transforming into a catering business with two café-restaurants. As a student at Queen's University, their Botanic Avenue offering was a regular spot for coffee and cake between lectures.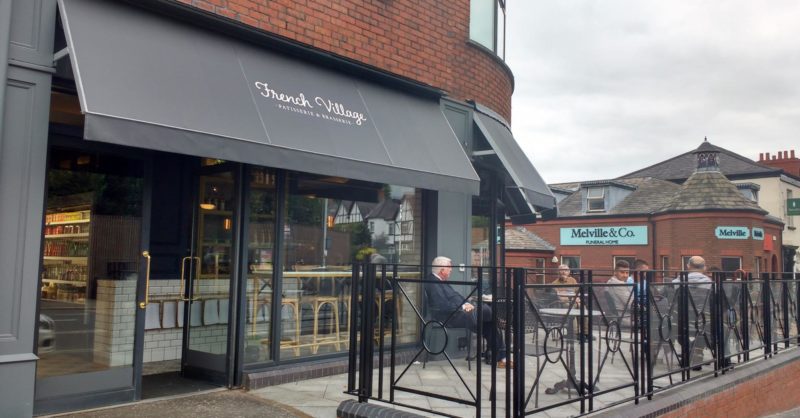 More recently, French Village opened a second café on the Lisburn Road. This is close to home, so it was inevitable I would visit close to the launch. When my good friend Sarah said she was moving to Dublin for work, I knew that we as lovers of all things cake related needed to pay the café a visit before she abandoned Belfast.
We agreed to meet and I arrived early in the excitement of impending cake. Upon walking through the door, I stood awkwardly at the entrance not knowing where to go. There is no layout to follow, leaving you in limbo if someone is not there to immediately greet you.
Then a man and woman walked in behind me and were immediately seated.
Yay.
Great start to my visit. When the couple that arrived after me were seated, the server asked, "Are you all right?"
Of course, I wasn't all right. I was standing by the door waiting for a seat. The server dictated that there were no tables available and it could be a short time for one to open up. I was content with this as Sarah had not arrived.
When I was eventually seated, I had a message from Sarah saying she was seated and waiting for me. Except she wasn't in the restaurant.
She was in their Botanic Avenue outlet. Oops. The cafes are a five-minute drive from each other so she came to the Lisburn Road. In that short time, I received menus and was talked through the yummy specials of the day.
Another server also came over to abruptly to tell me to order now, because the kitchen was immediately closing service. Then they pointed out all options on thelunch menu that had sold out. This left me with the sausage roll or a cream cheese bagel.
Thanks, I love a little bit of rudeness when I'm deciding on lunch.
Sarah soon arrived and as usual, it was straight into nattering about… well, everything two statistic loving, Sherlock obsessed cake eaters talk about. I did give her a nudge and tell her to get a move on with her limited menu choice.
Oddly, it was some time before our orders were taken. Sarah opted for the soup of the day (potato and leek) while I went for a favourite of mine, a croque madame (I prefer monsieur but this is a close second).
On arrival of our lunch, Sarah noticed an immediate problem. In true Northern Irish fashion she stated there was simply not going to be enough butter (or bread) for her soup. She got another pot from a server but her face said that this wouldn't be enough.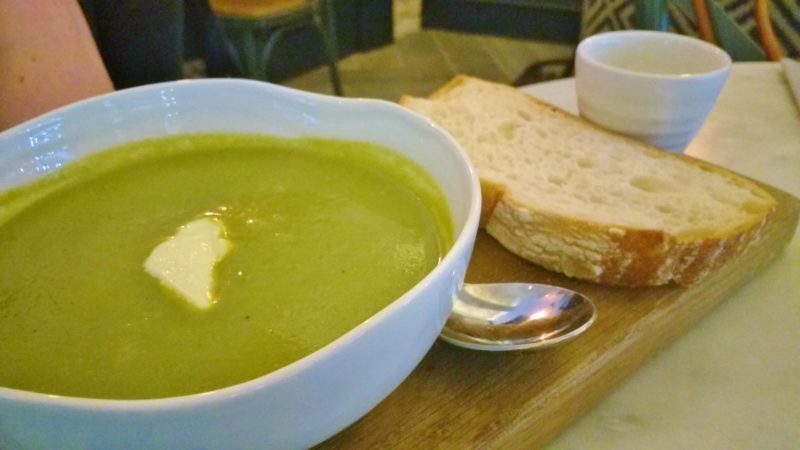 My croque madame was all right; not spectacular but it went down well.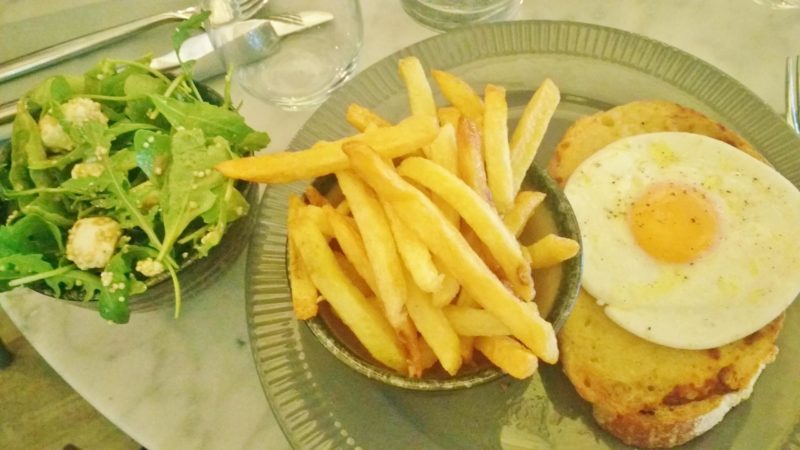 We opted for a dessert because well, we were in a patisserie and these things need to be done.
Sarah ordered a caramel square (Millionaire's Shortbread to the non-Northern Irish) while I opted for a Paris-Brest (remember it from the Great British Bake Off technical challenge in 2015?). Sarah quickly gobbled up her traybake; it's safe to say she enjoyed it.
The choux pastry blended deliciously with the praline cream – it's worth trying.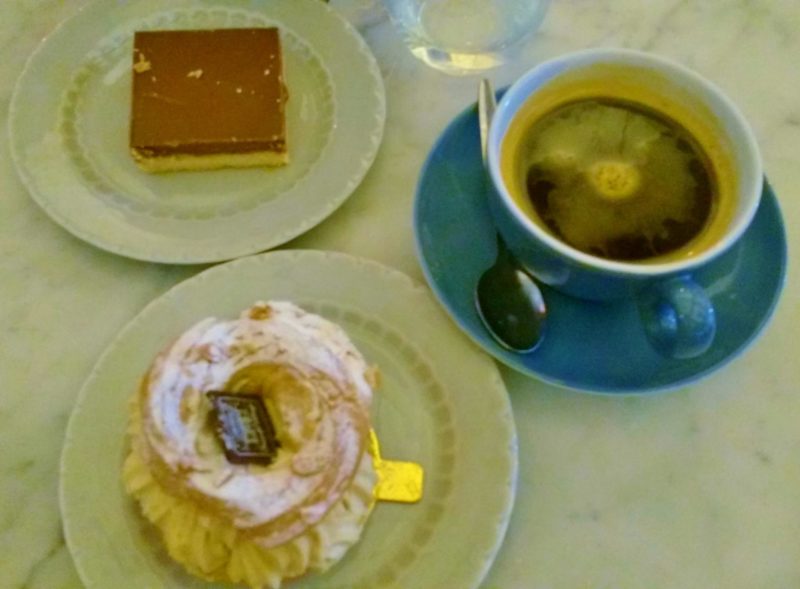 After more nattering, it was time to bid Sarah farewell and wish her well on her Dublin adventures.
Would I recommend French Village? No. This was my second visit. I popped in with Laura before we embarked on a BBQ class. On that occasion, we sat outside and I had to find a server to take our order after waiting and watching them serve others at tables adjacent to us.
On that occasion, our order was taken incorrectly. Then again, I don't expect much from a patisserie that does not know the difference between a macaron and a macaroon.
I don't want to speculate as to why I have had two poor experiences with French Village, but it happened. For a top lunch along with patisserie goodies in south Belfast, I recommend both Miel et Moi and The Vestry (who also do an amazing croque monsieur); their macarons are far superior and in my experience the service is impeccable.
Practical information:
Address: 343/353 Lisburn Road, Belfast, BT9 7EP
Telephone: 028 9066 4333                           Email: info@frenchvillagebakery.co.uk
Website: http://www.frenchvillagebelfast.co.uk/