The Hillsborough International Oyster Festival (HIO) is now in its 23rd year. Hillsborough is best known for it's castle –  the official residence for government in Northern Ireland as well as the official residence for the British Royal Family.
This year's event is  1st – 6th September.  The nominated charities for the proceeds in 2015 are Clubs for Young People (CYP) and Hillsborough Village Centre.
The key events this year are:
Oyster Festival Musical Evening – Wednesday 2nd
New for 2015 is the Oyster Festival Musical evening compèred by David Falconer. David is the Head of Music at Wallace High School and will be joined by past pupil, Zoe Jackson. Zoe's  version of "O Holy Night" sang in Lisburn Cathedral last year has been watched by hundreds of thousands. Also appearing is Portadown Male Voice Choir. They travel internationally and have won numerous male voice choir awards. The Ulster Youth Orchestra are also playing. They are a cross-community group, aiming to develop young people through music.
Event Time:  19:00
Admission: Adults £12 Concession £10 Children £5
Gourmet Pop-Up Restaurant – Thursday 3rd
Another new event for 2015 is the Gourmet Pop-Up Restaurant. Diners will enjoy a Faulty Towers dinner show as they enjoy dishes created by Karl Banks (The Hillside),  Andy Rea (Mourne Seafood Bar),  Derek Patterson (The Plough Inn) and Danny Millar  (The Parson's Nose). The evening begins with a Sparking Oyster and Prosecco Drinks Reception and also includes live cookery demonstrations from each chef.
Event Time:  19:00
Admission: £50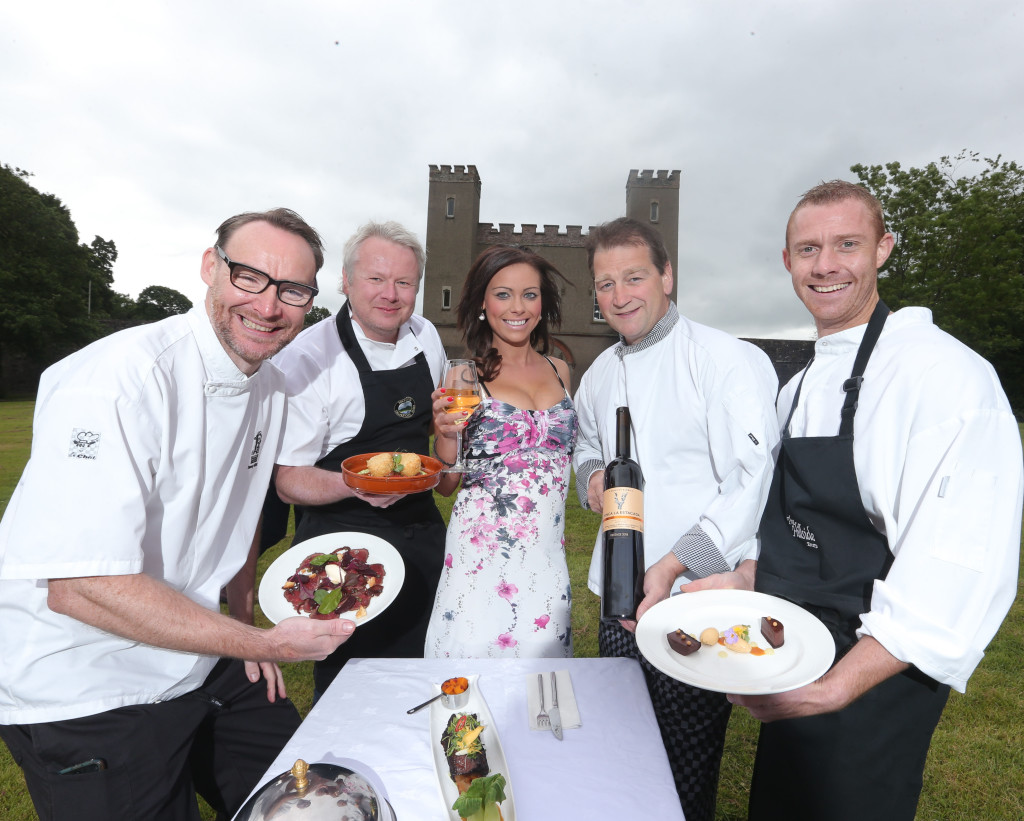 Flash Harry live concert and BBQ – Saturday 5th
Flash Harry, the UK's finest Queen tribute are playing at the Saturday evening event. Flash Harry has had great success throughout the UK and further afield. They began playing together in the mid 1980s, but their big break came after Freddie Mercury's passing in 1992. This show includes a BBQ.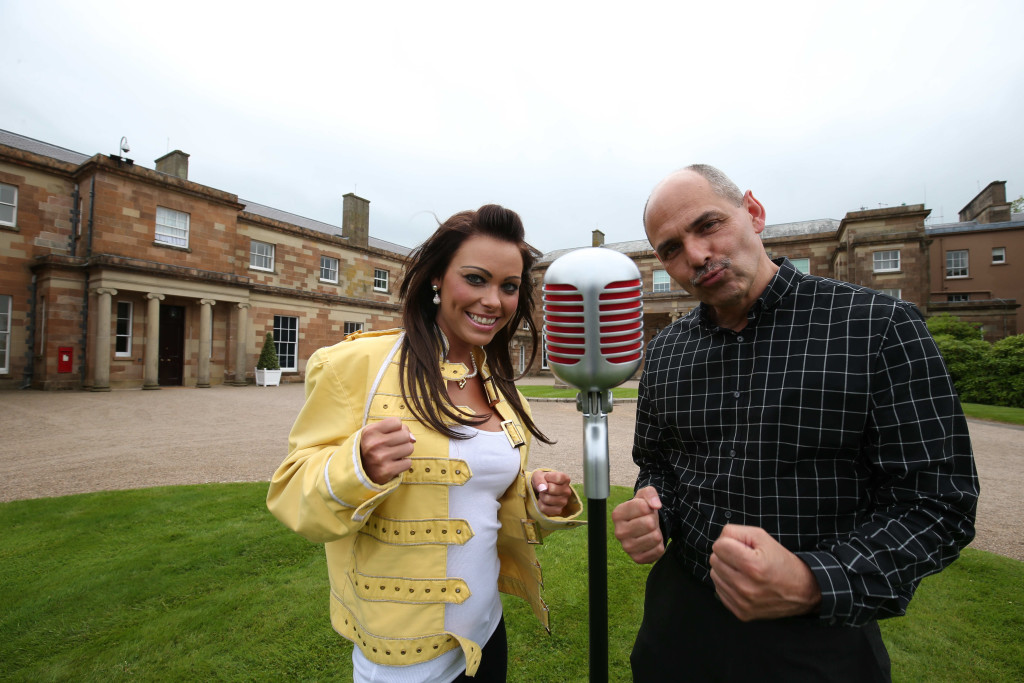 Event Time:  19:30, over 18s only.
Admission: £20 with BBQ, £15 without
Pearl & Oyster The Blues Brothers Ball – Friday 5th
All proceeds from this year's Blue Brothers ball will go to the official charities of the festival. The six course gala dinner begins with a cocktail reception in the Hillsborough Courthouse. The dress is black tie, but  pork pie hats and sunglasses will be provided. There are two ticket types, Pearl and Oyster. Pearl tables have a bottle of Magnum champagne.
Event Time:  18:45
Admission:  Pearl – £110, Oyster – £85
Trustford Soap Box Derby – Saturday 5th
On Saturday, youth groups, schools and colleges will congregate in Hillsborough for the first Soap Box derby. Guy Martin will be there to host the event and the winning group will win a Trustford minivan valued at £20,000. Guy holds the Guinness World Record for the fastest soap box at 85 miles per hour. All proceeds from the Soap Box Derby will go to CYP .
Event Time:  From 13:00 in the village
There are lots of other great events to attend during the Festival. A full list of events can be found on the official website.
What event(s) will you be going to? Have you ever been to an oyster festival?