Parkrun has been a staple Saturday morning activity for me for a couple of years now. For non-runners, it is a timed 5k run that is held in parks around the UK, Ireland and across the world. It brings together top athletes who finish in 15-17 minutes with those who will walk the course in 50 minutes. Each parkrun is organised by a group of solid volunteers – without these people, there would be no parkrun.
Parkrun was founded in 2004 in Bushy Park, London and has expanded globally since. Parkrun arrived in Enniskillen in April 2013 and it's first route was around the Lakeland Forum. It was a beautiful route which incorporated Lough Erne. During the winter, there were problems with the course and at one point runners were doing 12.5 laps around a track at this location. It relocated to Castle Coole, a National Trust property on the Dublin Road and has remained there since.
Enniskillen is my favourite parkrun route in Northern Ireland, however the Portrush route goes along the beach and the Craigavon one is around the lakes. I think it's fantastic that parkrun gets the free run (literally) of a National Trust property each week. The run goes along the property itself and around the  vast estate to include a forest trail and a lake. Part of the course is next to Enniskillen Golf Club so one must watch out for stray balls!
Parkrun at Castle Coole, Enniskillen was the first parkrun I'd attended since returning from my travels. I'd worked a very physical job in Australia, climbed Mount Kinabalu in Malaysian Borneo and spent my days at the beach swimming, but I didn't do any running. I felt drastically out of shape and I felt that parkrun was a great way to get back into the swing of it.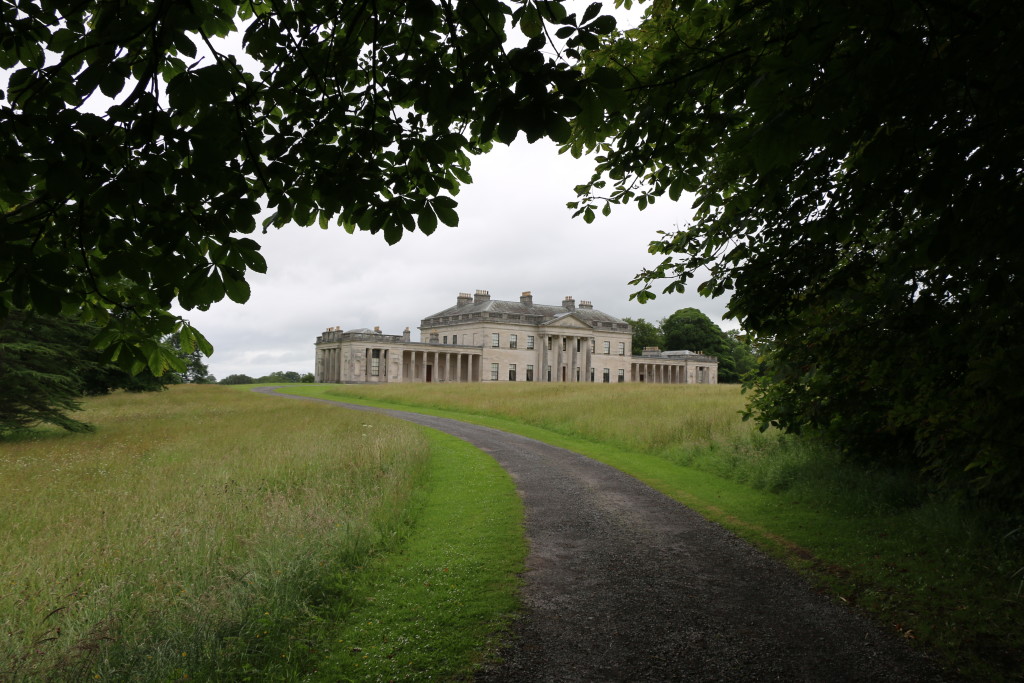 This Parkrun isn't one were you get a PB (personal best) as it isn't flat like Victoria parkrun (Belfast). The course starts and you find yourself running up a steep incline. I struggled my way around the course in 29:35. My "injured" Dad came home in 23:03. I've never been a fan of talking about my running times as I am usually too embarrassed to. I should be doing a lot better. These times aren't acceptable for me. On a brighter note, the week after, I finished in 27:50, but I've still got a long way to go before I'll be happy.
Parkrun is a wonderful way to meet new people. If you run the same one each week, you will meet new people, and even start rivalries with those you run similar times to. After the run, you get an email and text with the time you ran, which goes on your personal log on the website. This is my log . Another parkrun perk is the free t-shirts you gain after 50 and 100 runs (there's one for the kids after 10 runs).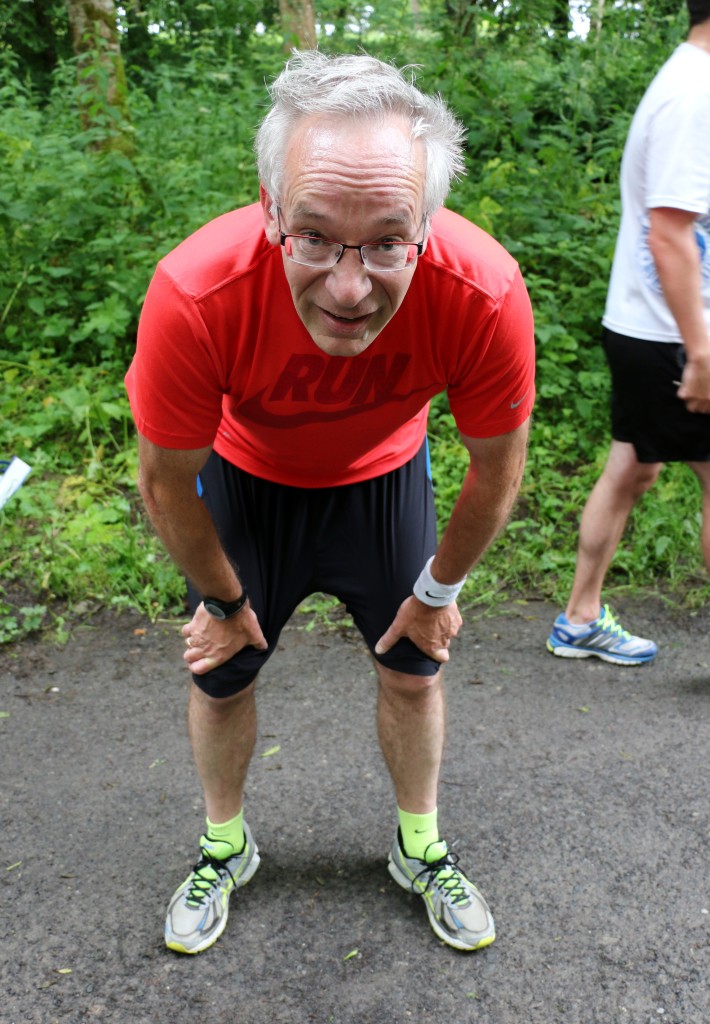 I would encourage all people visiting Fermanagh to take half an hour on a Saturday morning to come to Enniskillen and take part in parkrun. It's a fantastic, FREE event for all ages and all athletic abilities. I hope to cover more of my running escapades as I get back into it, so watch this space!
What's your best Parkrun time? Where is your favourite Parkrun event?