Aside from surfing and the wonderful group of girls I got to spend a week with, the best part of the week was my daily indulgence in Portuguese custard tarts . Locally known as pastéis de nata, they are a flaked tart filled with custard.
They were a staple part of my diet in Portugal, usually enjoyed along with coffee in a beach restaurant while we waited for the waves to behave themselves. When I returned to Northern Ireland, I made it my mission to find a recipe (and make it my own).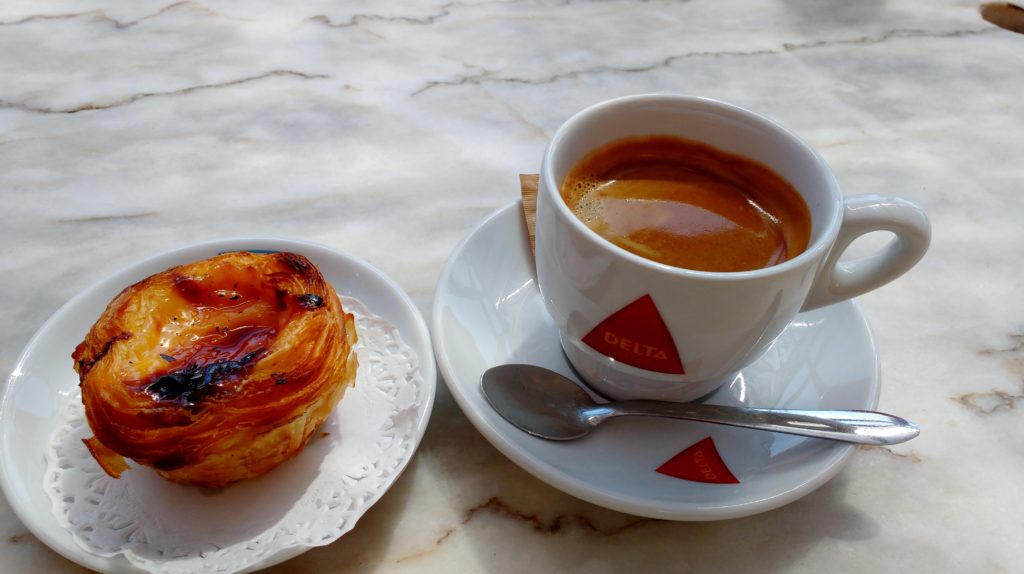 Mum laughed. I had never attempted a bake so difficult before (don't expect to see me on GBBO anytime soon…), but I was ready to give it a good go. It was challenging, but I enjoyed it (warning: have a good stirring hand).
I enjoyed it so much, I want to share my love for pastéis de nata with you. The following recipe should make 22 tarts filled with custardy goodness.
Ingredients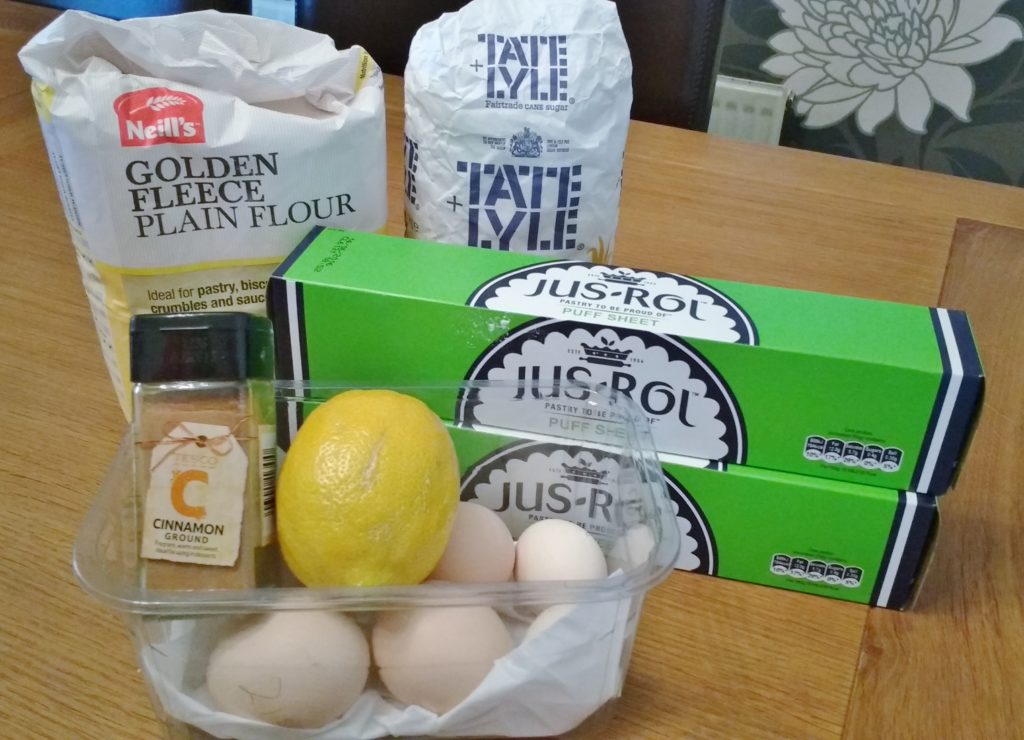 500g whole milk
485g caster sugar
2 x 320g packs of puff pastry
200ml water
70g plain flour
6 egg yolks
1 lemon
1/2 tsp cinnamon powder
Method
1.  Grease muffin trays with butter and chill in the fridge.
2.  Zest the lemon and place it in a pan with the milk and cinnamon powder. Let it simmer and then remove the zest.
3. Place a third of the milk into a bowl with the flour to make a paste.
4. Boil the remaining milk before adding the paste and stir constantly (I did warn you that you need a good stirring arm) using a whisk. After a few minutes, the mixture should be quite thick.
5. Place the sugar and water in a pan and heat gently until the sugar melts. Then boil the mixture until the syrup reaches the 'short thread' (if at this stage, short threads will appear when you hold some of the mixture, cooled between your thumb and index finger) stage.
6. Slowly whisk the syrup into the milk mixture. Doing this slowly prevents lumps.
7. Put the egg yolks in a bowl and strain the mixture through (I used a sieve… it got there eventually).
8. It would be wise to put the oven on now. Heat it to 230°C.
9. To prepare the pastry, firstly unroll it to remove the lining and then reroll it. Cut each roll into 11 equal pieces and put each one into a section of the muffin tray. Work out the pastry until it comes to just over the top of the tray.
10. Add the custard, stopping around 1cm below the top.
11. Bake for around 15 minutes or until the pastry is beautifully golden and crisp.
12. Remove from the oven and try to let them cool before you tuck into them.
13. ENJOY
Top tip: If you really love your cinnamon, sprinkle some on top. Yum!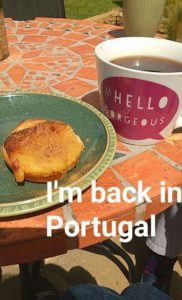 What is your favourite local pastry/cake you've seen on your travels?