"I am just going outside and I may be some time."
These are the infamous last words in the final diary entry of Captain Lawrence Oates before walking into an Antarctic storm in the hope of saving his fellow explorers.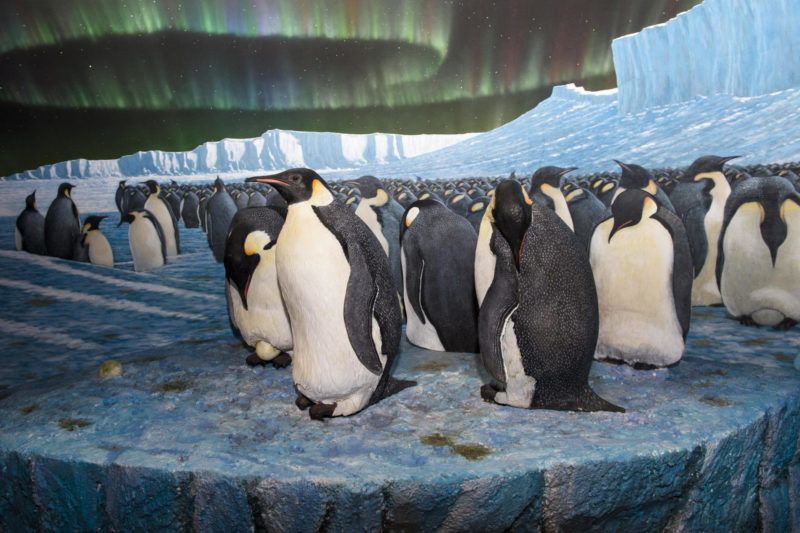 This story is currently exhibited in Titanic Belfast, on loan from the American Museum of National History. It begins with a short film on conditions in the Antarctic before introducing the two nations wishing to reach the South Pole.
After the Americans were first to reach the North Pole in 1909, the race was on to be the first to get to the South. The Norwegian team was formed by Roald Amundsen while the British team was led by Robert Falcon Scott.
As the film ended, you have the opportunity to select a card based on one of the explorers involved in the race. My card was for champion skier and carpenter, Olav Bjaaland.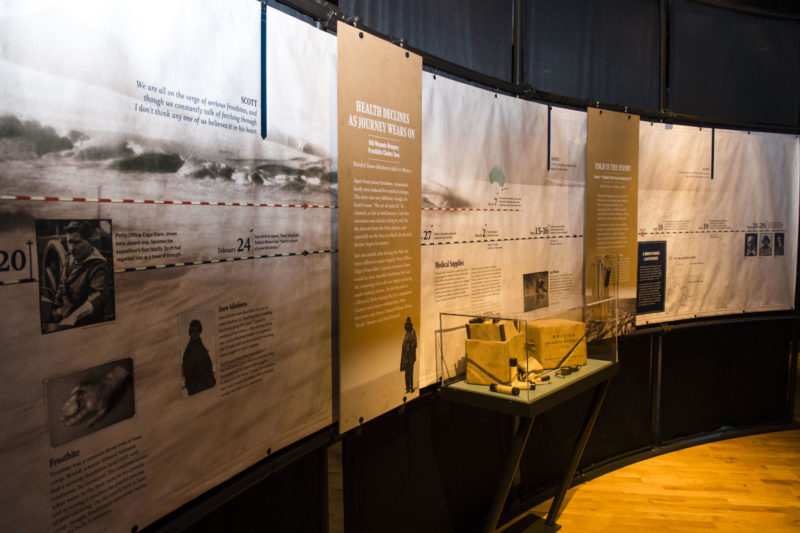 The differences between both teams were apparent from the beginning. Amundsen's team decided that speed was their focus; they needed to be the first to the South Pole. Scott, on the other hand, wanted to be swift, but  he wanted to use this expedition to conduct scientific experiments.
This led to some major distinctions between the teams. The Norwegians brought 100 of their finest dogs with them to help carry their goods quickly. Scott was not keen on reliance on dogs and instead brought ponies. He also used a technique, man-hauling where his team of men pulled the provisions using their body weight.
Both teams travelled to separate points in Antarctica, before setting up base camps to seek refuge throughout the winter. They went on missions to set up depots for provisions along their route. The British set up their quarters in traditional navy style with separate quarters for officers and those in lower ranks.
The Norwegians built a camp that was partially underground and it even had a sauna.
One of the British expeditions at this time was to travel to Cape Crozier to find some emperor penguin eggs so they could be used for research on penguin development. This was to be a week-long expedition but due to harsh weather the three men selected struggled and barely made it back with terrible frostbite.
To cut a long story short, the Norwegians won the race. The dog sledges and skiing abilities from their human counterparts meant their journey to the South Pole was relatively problem free (aside from the odd near-death experience with large crevasses).
Contrastingly, Scott's team were held back because of their man-hauling techniques. They also left later in the summer season to give the ponies a better chance at survival (until they were used for food).  When Scott and his team arrived at the pole a month after their Norwegian counterparts he wrote in his diary that "The worst has happened."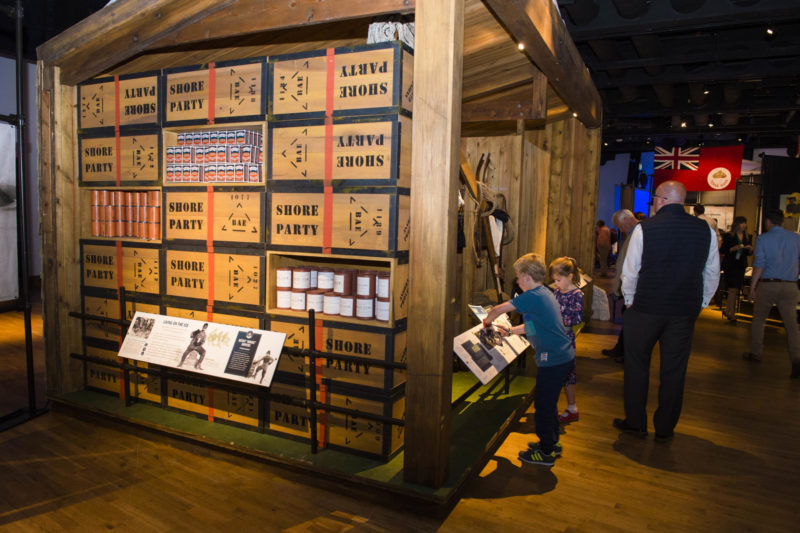 On the march north, Scott also noted in his diary that they were marching excellently. This did not last long as the harsher weather set in (there are two seasons in the Antarctic and the change between them is swift).
A mixture of the dog teams not being at the correct meeting point along with the lower food and oil stocks at the depot points shifted survival chances against them.  It was at this point while suffering from frostbite that Captain Lawrence Oates left his tent and voluntarily walked to his death.
The three remaining members of the team walked 20 miles further and made it within 11 miles of another depot but the deteriorating climate meant they could not progress.  After nine days, their provisions ran out and each man documented parting messages in their diaries before perishing.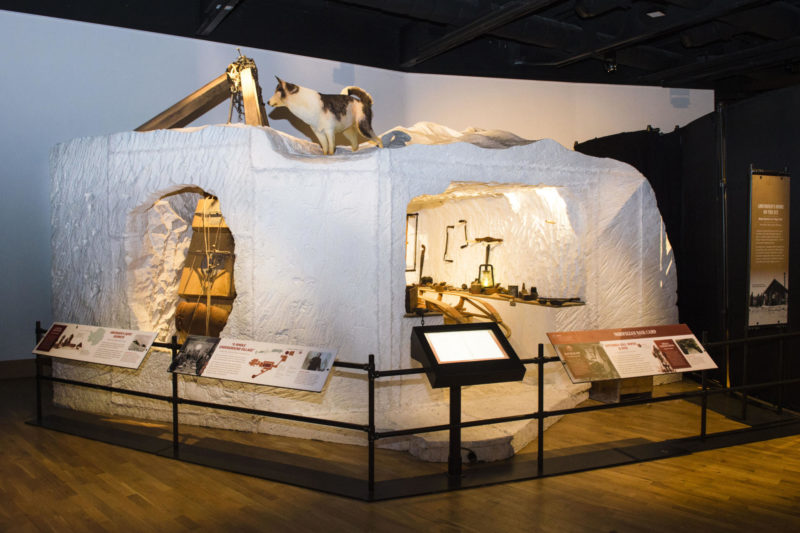 This is not the happy ending many may have expected but it is told in a family friendly way. There are many assistants on hand to answer any questions and on several occasions, I noticed them passionately show and teach children of these expeditions.
The adult price for the exhibition is £7.50, a steep price for a smaller exhibition but it may be combined with a ticket for Titanic Belfast.
This exhibition is one for those who love history and learning about explorers. It is not aimed at children but caters for them well.
Practical information
Titanic Belfast, Queen's Road, Belfast, BT3 9EP
Telephone: 028 9076 6386  Email: welcome@titanicbelfast.com
Website: http://titanicbelfast.com/Explore/whatson/Race-to-the-End-of-the-Earth.aspx
Price
Adult: £7.50
Child (5-16): £4.50
Family (2 adults, 2 children): £21
Have you seen this exhibition? What did you learn?