That's my general feeling on blog life right now.
Not really what you want to see a blogger write, but it is how it is.
Technically, I don't feel 'eugh' about blogging at all. I love my blog and I love writing on it (albeit I haven't recently… shame). Writing is one of my favourite things to do, and this website was the enabler to first piece of paid writing.
Since that first piece, I've managed to escape the 9 to 5 grind and instead daily pull my hair out in front of my laptop. At home. In my trackies. Underwear optional. No two days are the same for me and I LOVE that. I cannot exclaim that enough.
I get to hide in my cave/home office and work away while having midday Netflix binges and afternoon naps as the mood takes me.
Yay, my blog helped me get to this stage and I am ever grateful for that opportunity.
Except, I don't like the life that comes as a blogger.
"Out every night of the week."
Oh how bloggers love their blogger events. I don't. I hate them. Most people who know me personally are surprised when I say I'm introverted and I like to hide away (but once I know you well, you'll never get rid of me and I'll never shut up).
I hate small talk with people I don't care about.
I care about very few people at these events and I certainly don't care about what they did at work that day or the magical new thing their child has done.
I won't lie, I've gone to events before because I knew they'd have a good offering food wise and it would save me the hassle of feeding myself.
Generally speaking, I hate media or blogger events. The obvious exception is when I am covering it for a company or publication and I have a specific task or write-up to complete. As well as this, I love events that I would pay to go to regardless of an invite.
The less obvious exception is Belfast Fashionweek. Yep. The girl who would wear her Adidas Gazelle trainers everywhere and gets over excited when it's hoodie season loves herself some Belfast Fashionweek.
Not because I love me some fashion.
I love it because I like to laugh at the seriousness of it all. I go with a few of my dear gal pals (no need to name and shame you all), drool over the boys, play around with the "reserved" seating, try and fit as many West Coast Cooler glasses into my goodie bag as possible (make sure to pick up the one with the cupcakes and not the boy hair gel – rookie error I made) and to see what horrors from this season's collection the fashion and beauty bloggers are wearing.
I'm sure they're looking at me in my trainers thinking the same thing.
Which leads me to…
I don't like the blogger persona
I'm guilty of all blogger behaviours (you know them…) and I hold my hands up fully, but I tend to not enjoy the company of other bloggers.
A special mention to the gang from Fife for being so far from your standard blogger trip. I definitely didn't expect to meet someone on a food trip to go, "I'm not a food blogger. I don't know anything about food. I just like to eat."
I am side tracking (it's my blog and I can do what I want), but I don't enjoy the company of local bloggers. Before they hunt me down and cause me severe pain, blogging has brought me closer to Bex and introduced me to Laura, both of whom are some of my closest friends.
Aside from these guys, I can't seem to get past the superficialness of bloggers. Well, not at blogger events. There's no scraping past the surface to actually get to know them.
Anyways, I'm not here to attack bloggers (you all rock, ok?).
I don't care for 'free' stuff.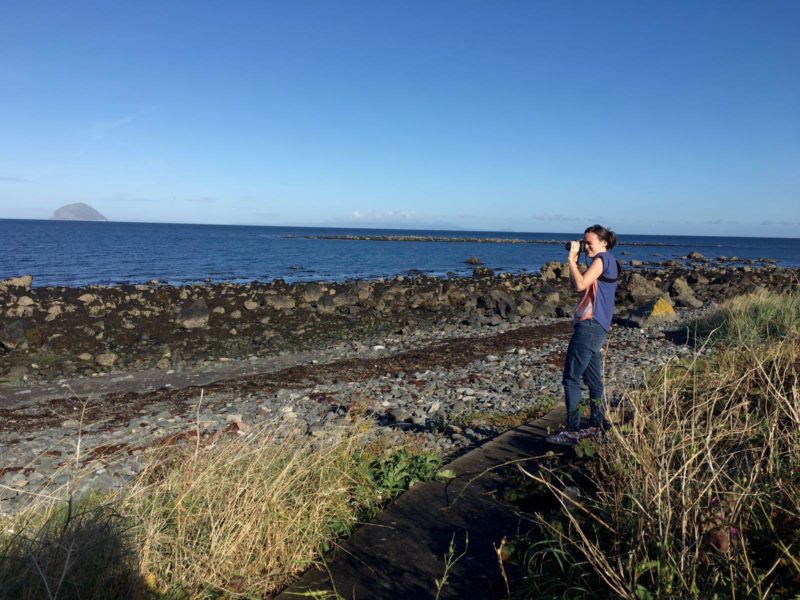 I really don't. Is it really free either? Is that free meal on the media night of a restaurant worth, 10 tweets, a blog post, an Instagram per course, a Facebook live stream and 15 Snapchats/Instagram Stories (take your pick)?
When I write about something, I don't want to have to hold back because I don't want to fear treading on the footsteps of the PR. If a restaurant sucks or they have a really stupid new menu, I want to share that with the readers of my blog.
I will give readers an honest review of a place I visit, and that isn't always pretty. Hi, French Village.
I do not want to be a walking (or tweeting) billboard for each PR company out there. I want to be a writer who is authentic to their readers. I hope I am (and please call me out when I go full blogger- please).
Sharing isn't caring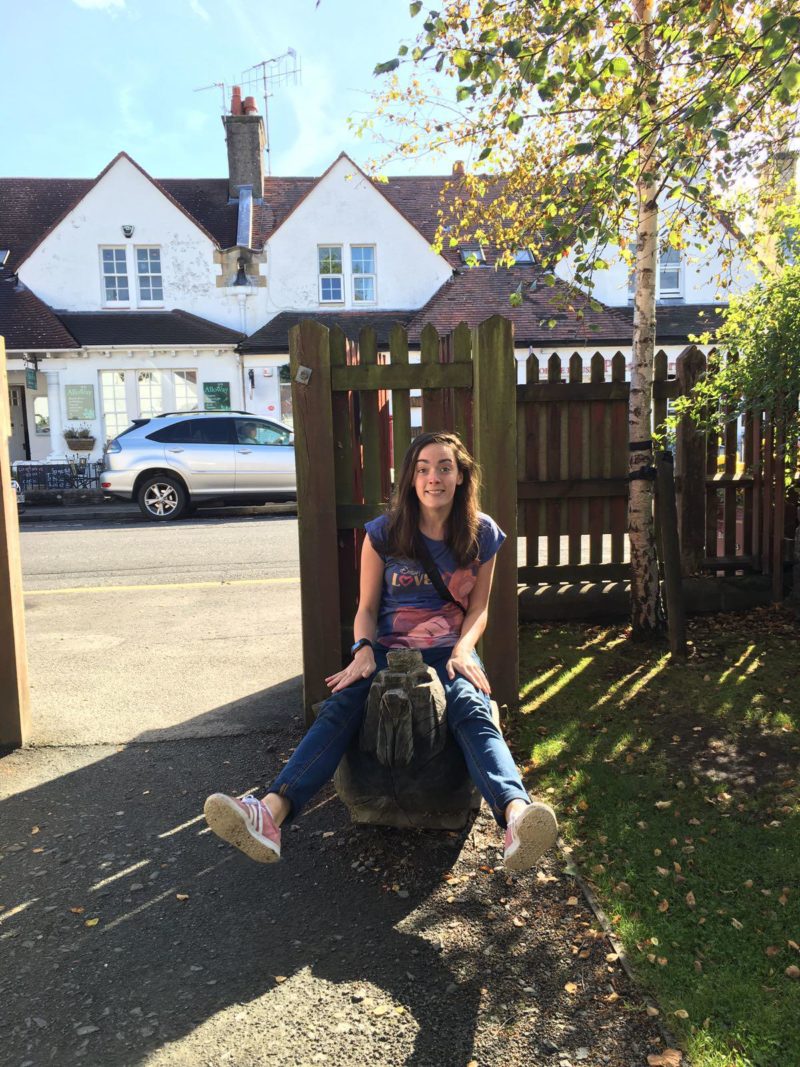 I don't like having to share my whole life on the internet. It doesn't come naturally for me to post the ins and outs of my life online.
Social media doesn't come naturally to me. I use it to find work, but after that, I'm not interested.
(I would love to regain my love for Snapchat but that may not happen until Android sort their lagging issues)
It isn't so bad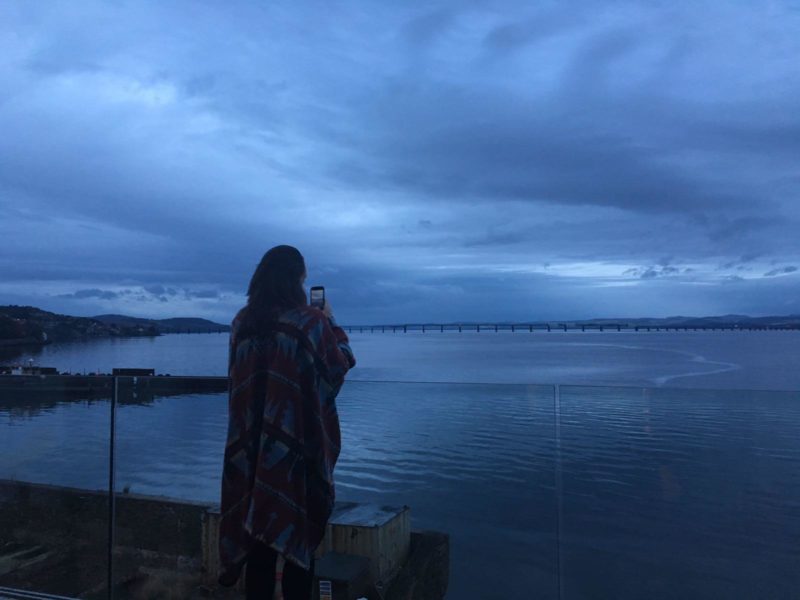 Like I said, I love blogging but I really despise so many things about bloggers and the community it brings. I love this little section of the web I have to share the good, the bad and the ugly about my life.
I love being able to do my little bit to sell to the rest of the world that Northern Ireland is a tremendous place to come and visit.
I love writing for a living and I love my blog for being the platform that has let me achieve this. Long may The Sarah Story live… but on my terms.