European Heritage Open Days unlock tourist attractions and stately homes to the public for free one weekend each year. Special walking tours and talks are organised. This year, it was on 12-13 September. There were over 400 events to choose from throughout Northern Ireland. One that stood out for me was location manager Andrew Wilson's talk on 'The Fall'.
I watched 'The Fall' from my hotel room in the Alps on the French version of Netflix. I was hooked quickly, and it was not all to do with Jamie Dornan. I am a big fan of anything  filmed in Northern Ireland and thought this talk would be a great way to get some inside information. Here are seven things I learned "on set".
The TV/film industry in Northern Ireland is thriving
It seems every major production crew wants to come and film in Northern Ireland. Currently, season six of 'Game of Thrones' and 'The Lost City of Z' are both filming throughout the country. Other than 'The Fall', BBC drama 'Line of Duty' is filmed locally and 'My Mother and Other Strangers' will commence filming soon.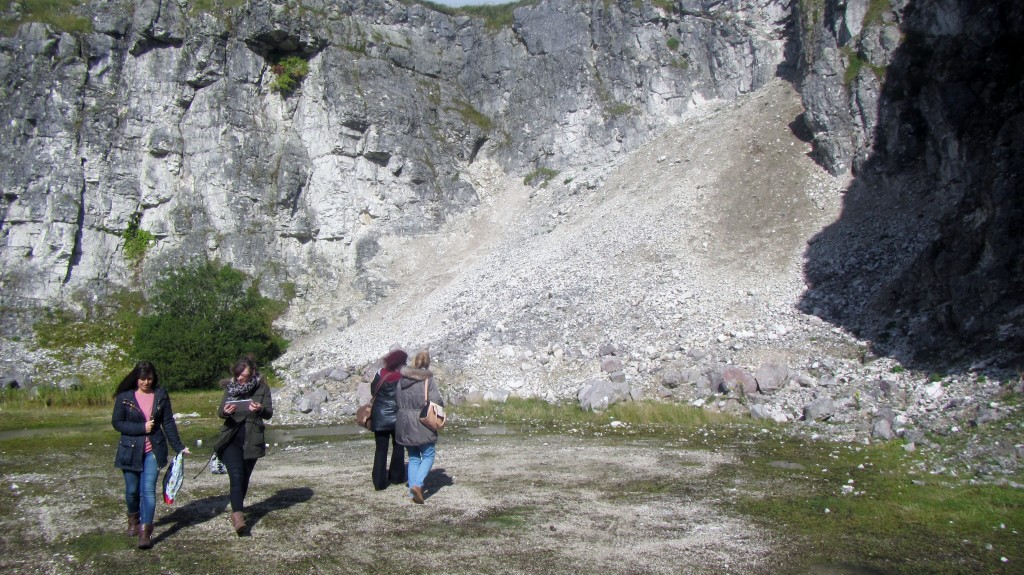 If you can hear something on screen, but can't see it – it's a no go
Andrew explained the complexities of choosing a location for television. When shooting, if you can hear something in the background, for example, a river and it is not seen on screen, that location must be dropped. While filming 'The Fall' in a restaurant in Cathedral Quarter, Belfast, roads were closed as there was intense dialogue and road noise would interfere with that.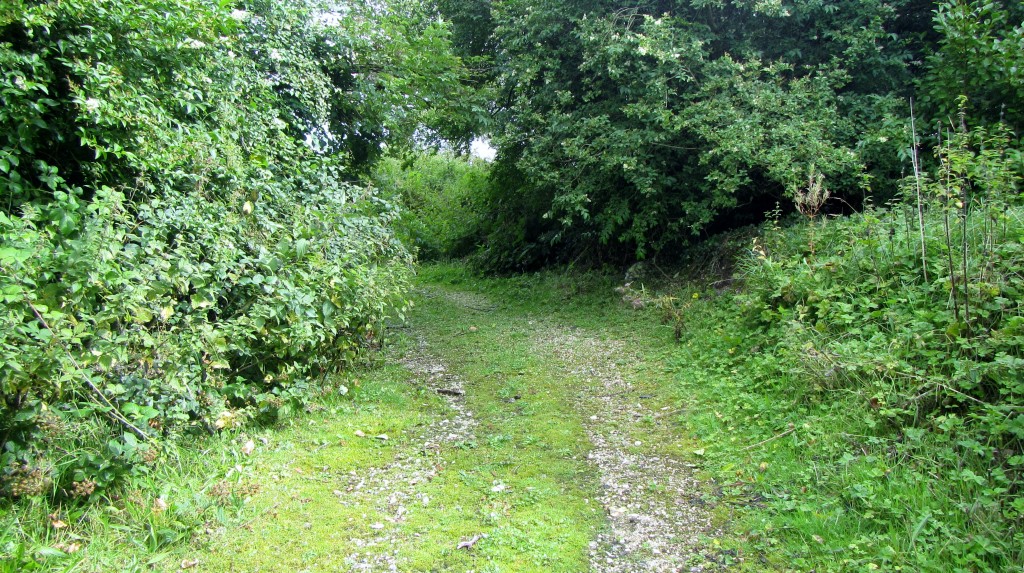 To remain a quarry, a certain amount of explosions must occur each year
The walking tour took place at a disused quarry outside Belfast (it is not open to the public). To keep its quarry status, Michael (the owner) must create a certain number of explosions each year. Season one of 'The Fall' certainly leant a helping hand, when Paul Spector ('our Jamie') burned out his car at this location.
Some of the best locations are found accidentally
When working at this location, the crew stumbled upon a house between the trees, which later became the "killer's lair" – where Spector held victim Rose Stagg. This old house was perfect as the backdrop looks down on Belfast through the trees.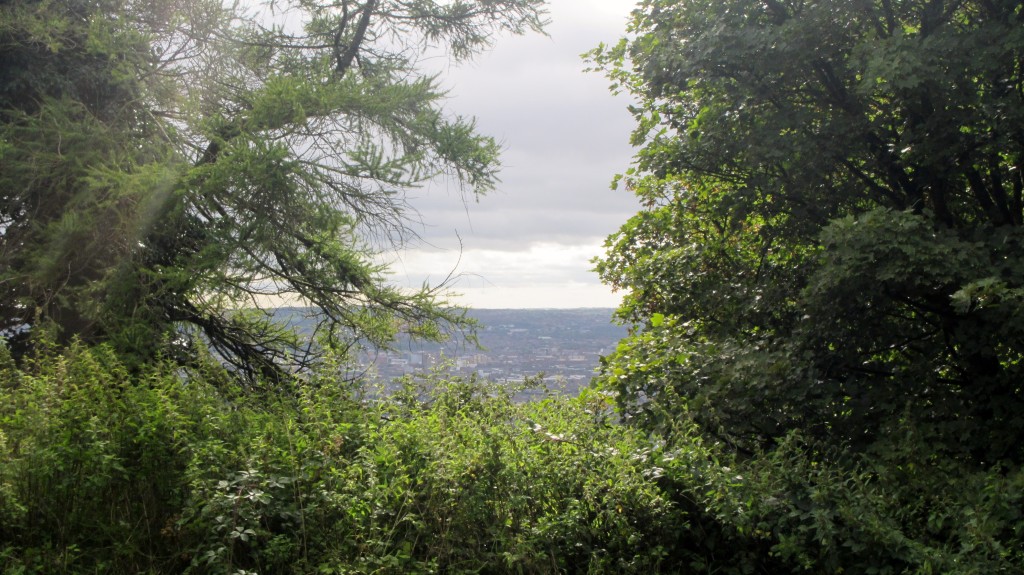 Very little work had to be done to the "killer's lair"
It is an abandoned house at the end of a long lane surrounded by trees. On the visit, it was incredibly creepy. Andrew found the house in this way; there was old decor, the floors creaked and the mirror Spector creepily stares into remains today.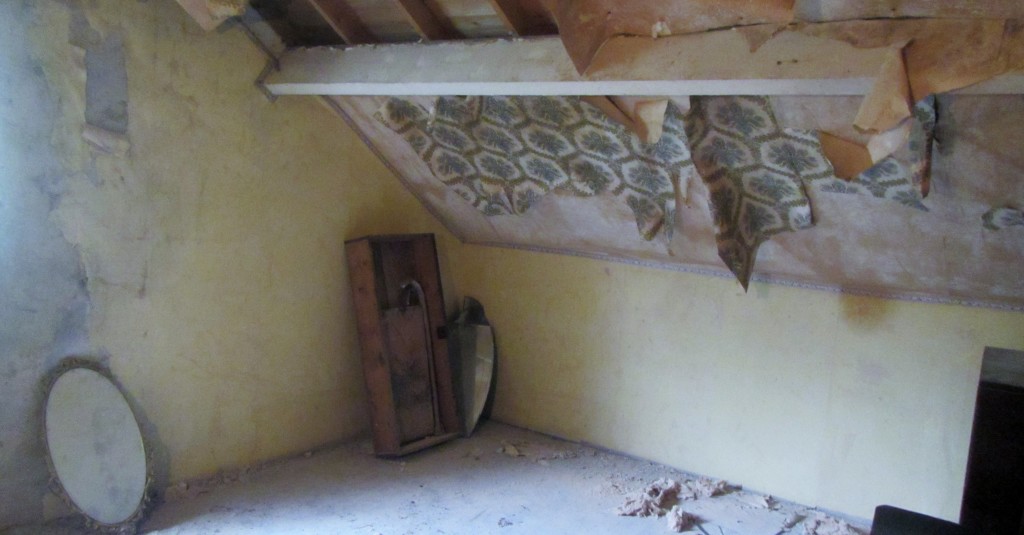 Directors make odd requests
When filming a driving scene outside Belfast, the director stated Belfast was too low down and asked if it could be raised…
There are a lot of crew jobs available in Northern Ireland
As there are so many productions shooting in Northern Ireland, there are numerous jobs available. Andrew advised that it is a great time to join the industry as there is so much happening. There are no qualifications required; it is more about building your portfolio. I would recommend signing up with Extras NI, as being on set can give you a feel for what interests you the most.
Andrew spoke passionately about 'The Fall' and other projects he has worked on. It was brilliant to get a small insight into the world of film and television. The weather made the morning even better; there had been heavy rain in the hours before, but it held off for fans to explore the location.
Have you learned anything interesting on set? What is your favourite film/TV series filmed in Northern Ireland?