For someone who calls themselves a 'space geek', I have let the side down by not being aware that it is World Space Week 4-10 October.  I stumbled across this accidentally as I found myself without anything to do on Saturday (apart from parkrun). What made this stumble better was discovering former NASA astronaut Greg H. Johnson was kicking off the week in Northern Ireland by giving a talk in the Ulster Museum.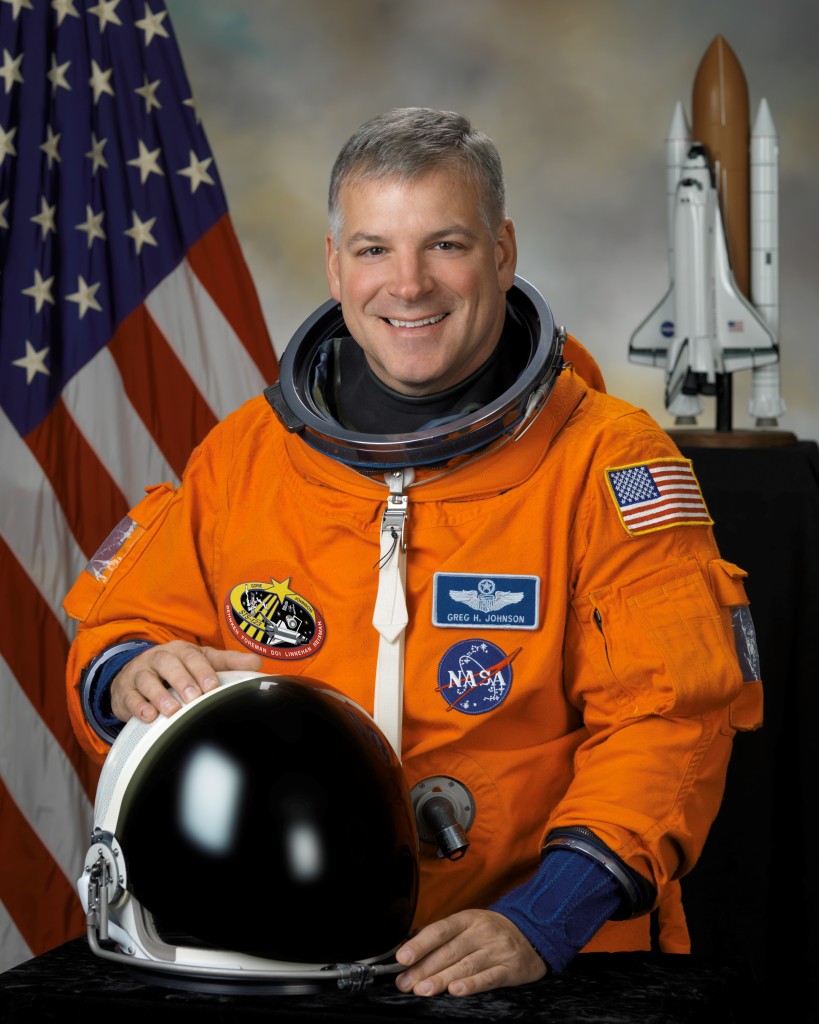 I love anything to do with outer space; I always have. When I went to Florida in 2001, one of my highlights (along with the rollercoasters) was visiting the Kennedy Space Center. Seeing the scale of the operation was incredible. More recently, I visited the Intrepid Air, Sea & Space museum in New York. This museum is home to space shuttle Enterprise (the prototype the others were designed on). At school, I was the 'space swot'. I won a telescope for a presentation I did on my Florida visit and never scored less than 100 per cent in a class test on the subject. I had to go to hear Greg speak while he visited Northern Ireland.
Greg began his talk by explaining his life story. He is British-born and joined the United States Air Force in 1984. He was an F-15E Strike Eagle pilot and flew 61 missions, based in Saudi Arabia. Greg was a graduate of the NASA Astronaut Class of '98. He then spoke about what life was like as an astronaut and the importance of space travel.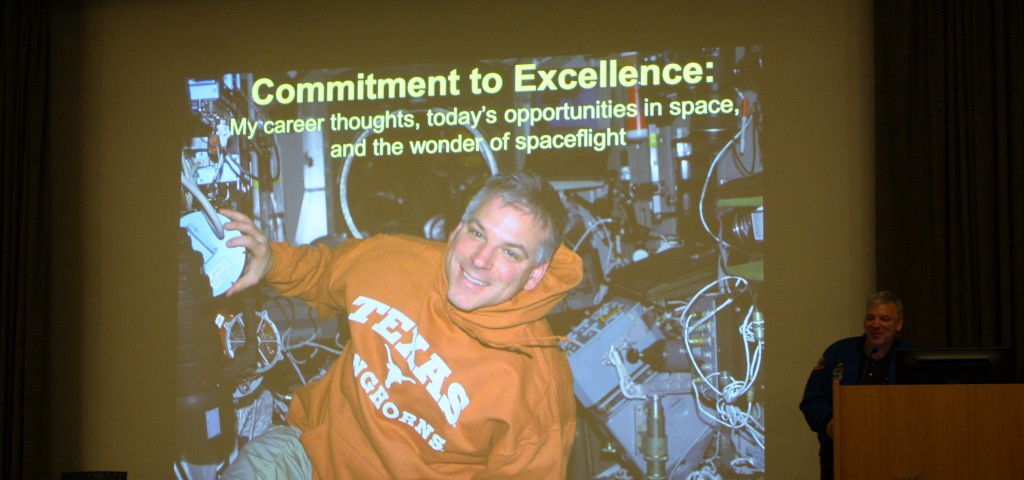 There are no politics in space
Relationships are built upon professionalism between astronauts. Greg was working on the International Space Station (ISS) with Dmitry Kondratyev, a Russian Air Force pilot. They were on opposing sides when piloting fighter planes, but this did not matter on the ISS.
It is tough adjusting to life on Earth
When Greg got back from a mission, one of the first things he did was get a Diet Coke. After doing this, he met a NASA administrator and before shaking his hand he 'released' his drink.  On the ISS, releasing something into microgravity (close to zero-gravity) means it will float. With Earth's gravity, the drink inevitably spilled everywhere. It takes days to adjust to gravity and astronauts are told they cannot drive during this time.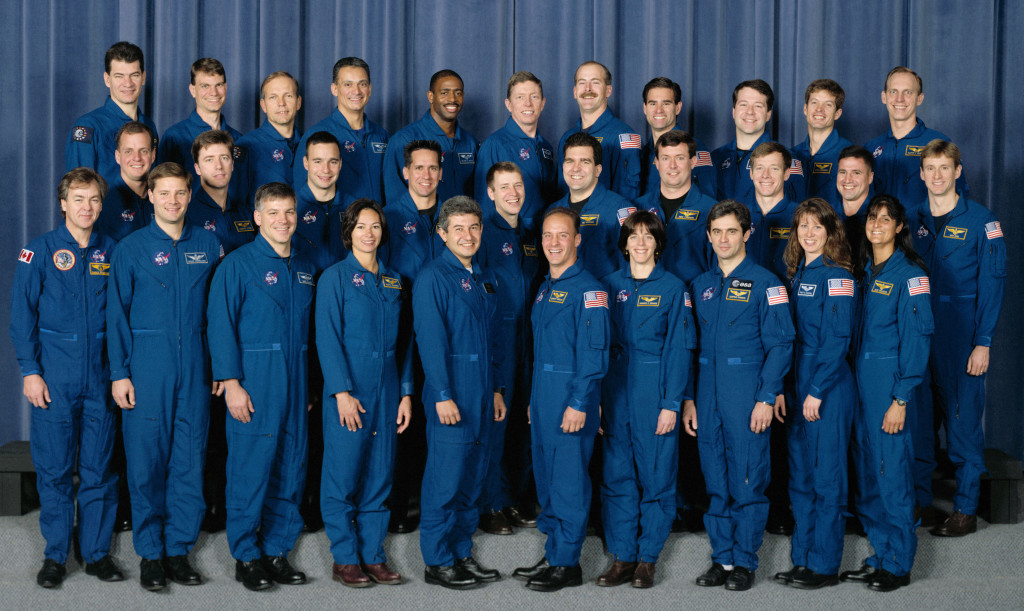 Space is full of junk
There is a large amount of space junk floating around outside the Earth's atmosphere. The North American Aerospace Defense Command (NORAD – well known for tracking Santa at Christmas) track over 100,000 pieces of space junk. The shuttle Greg was piloting suffered damage from a 'mini-asteroid' on a mission. The screen was cracked, but NASA gave their word that the damage was superficial.
Spiders have been to the ISS
Spiders have orbited Earth as part of a study to see how animals adapt to microgravity. To begin with, spiders weaved unorganised webs. Over time, they adapted and created the same webs they would spin on Earth.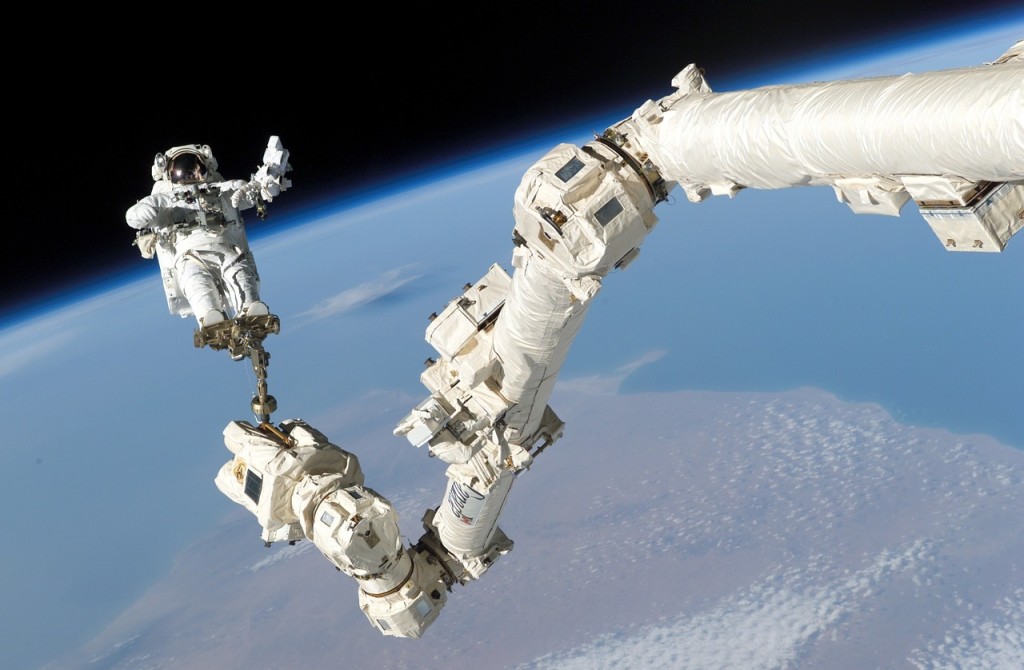 Space toilet
Many children attended this event and it was inevitable during the Q&A session that one would talk about toileting in space.  It was not something I wanted to listen to. Liquid waste is released straight into space and solid waste is freeze dried and taken back to Earth.  When this question was asked, my first thought was of The Big Bang Theory and Howard's 'space toilet'.  The Russians collect their waste in buckets and send back to Earth on unmanned flights. These buckets burn up on re-entry to the Earth's atmosphere.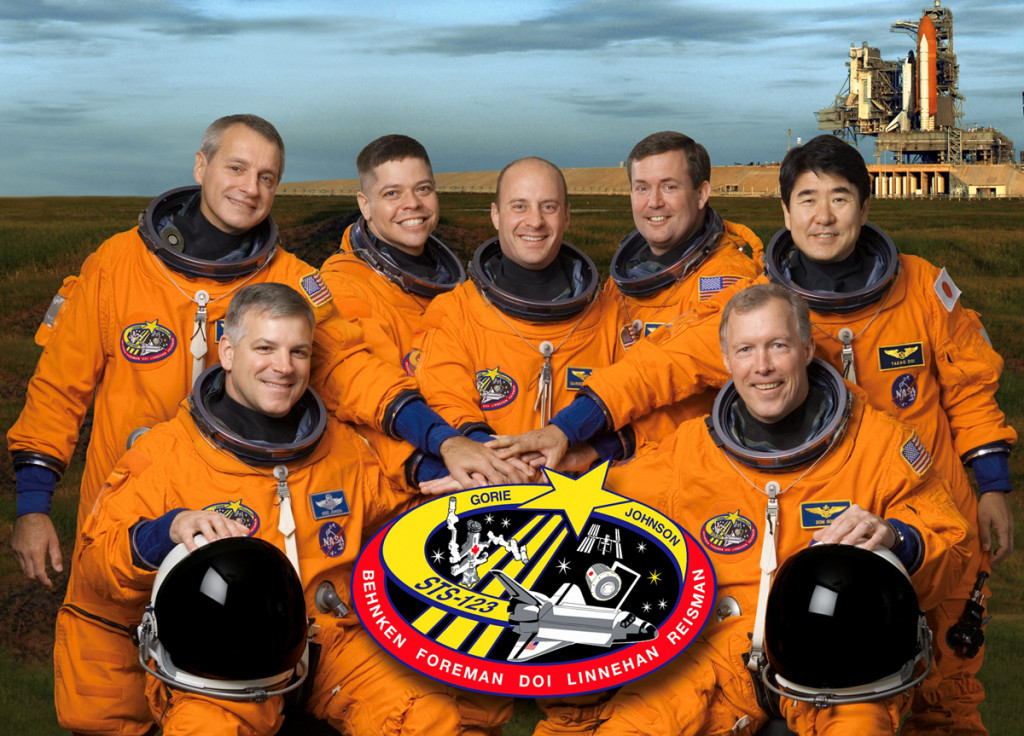 Add some height in space
Greg grew 4.3 centimetres in space due to microgravity. Unfortunately for him, he did not join the 'six-foot' club and remains five feet, 11 inches. Time also changes slightly in space.
It is not all work on ISS
Off duty, Greg and the team like to relax.  He showed a video of the astronauts competing in diving competitions (200 feet was enough to win), M&M eating competitions (no hands allowed) and many Iron Man poses. The team were able to speak to Pope Benedict XVI from the ISS.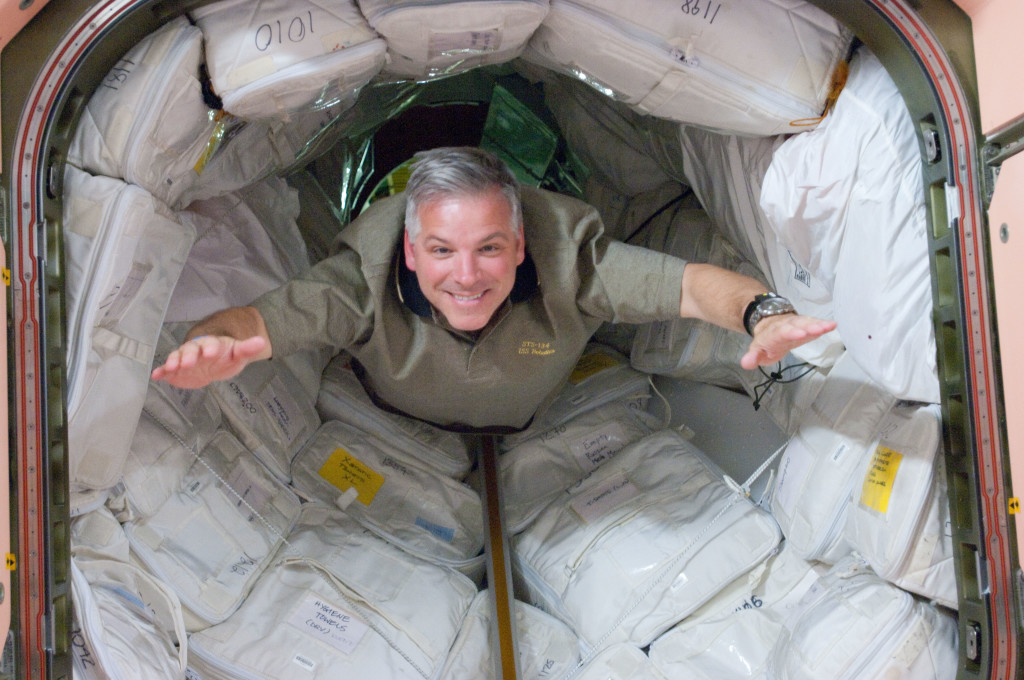 Look further than Mars
For intelligent life that is. With the recent NASA announcement of water on Mars, the child I was sitting beside asked Greg for his opinions.  He advised broadening our horizons on what intelligent life is. He finds it difficult to believe that out of all the stars and galaxies in the universe that there is not some form of intelligent life there.
I am glad I noticed this talk in time. It was a unique experience to hear a former astronaut speak of his experiences on the ISS. My next plan is to find out what other events I can attend for World Space Week.
Have you ever met an astronaut? What is your favourite space attraction?